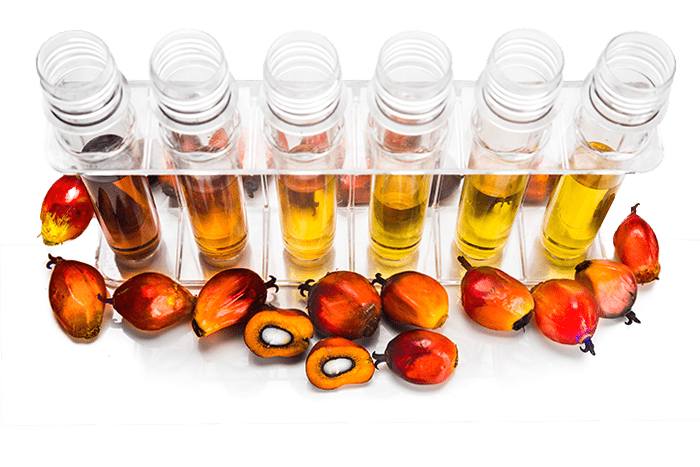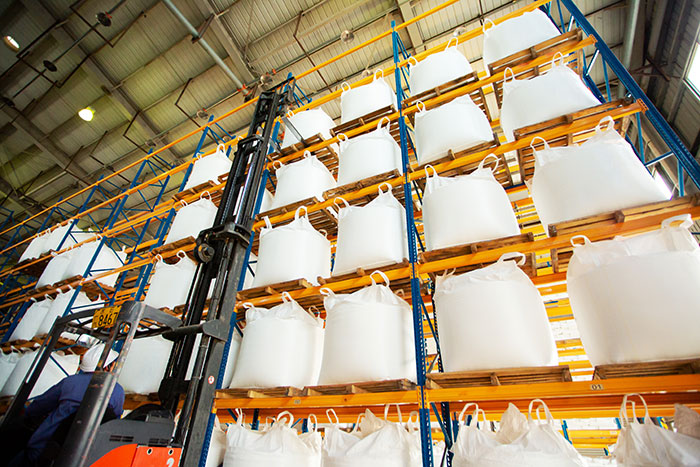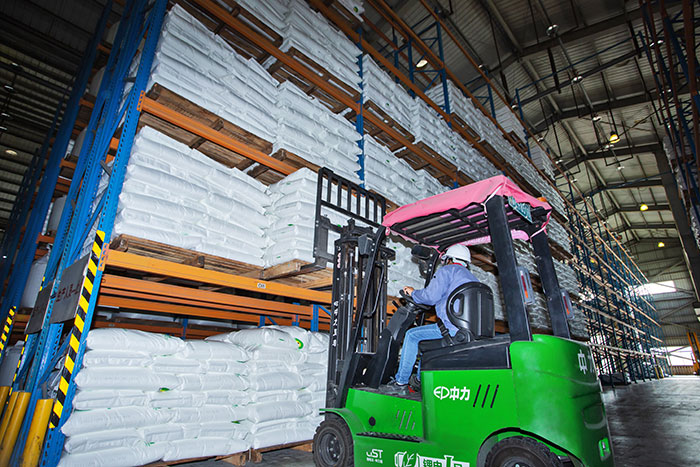 Our Palm Oil-based Oleochemical Products
Palm oil is an edible vegetable oil that comes from the fruit of oil palm trees, the scientific name is Elaeis guineensis. It is currently the world's largest variety of vegetable oil in terms of production, consumption and international trade. It is also called the "three major vegetable oils in the world" together with soybean oil and rapeseed oil.
We produces a range of sustainable oleochemical products such as hydrogenated oil, fatty acids, stearic acids and glycerine from vegetable raw materials. Each product specification as below:
Stearic acid is widely used in cosmetics, plastic cold resistant plasticizer, release agent, stabilizer, surfactant, rubber vulcanization accelerator, waterproof agent, polishing agent, metal soap, metal mineral flotation agent, softener and other organic chemicals. In addition, it can also be used as solvent of oil soluble pigment, crayon smoothing agent, wax paper polishing agent, stearic acid glycerine emulsifier, PVC plastic pipes, plate, profile, film manufacturing.
产品型号
Product Code
感官
Sensory Organs
酸值
Acid Value mgKOH/g
皂化值
Sap Value mgKOH/g
碘值
lodine Value g12/100g ≤
凝固点
Titre °C
色泽
Lovibond 5.25max ≤
色泽
Color APHA 5.25max ≤
水分
Moisture % ≤
无机酸
% ≤
脂肪酸组成
Fatty Acids Composition
黄
Ys
红
Rs
月桂酸
C12
肉豆蔻酸
C14
棕榈酸
C16
硬脂酸
C18
其它
Others
SA-1810
乳白色粒状固体或凝固点以上保温为透明液体

Milky white granular solid or transparent liquid for insulation above the freezing point
≥195.00
≥196.00
8.00
≥52.0
10.0
1.0
50.0
0.20
0.001
-
-
-
8.00-12.0
-
SA-1839
208.00-212.00
209.00-213.00
0.50
54.0-57.0
2.0
0.3
60.0
0.20
0.001
1.50max
1.50max
58.00-64.00
37.00-41.00
1.50max
SA-1841
207.00-211.00
208.00-212.00
0.50
54.0-57.0
2.0
0.3
60.0
0.20
0.001
1.50max
1.50max
54.00-60.00
39.00-43.0
1.50max
SA-1865
203.00-208.00
204.00-209.00
1.00
58.0-61.0
2.0
0.3
60.0
0.20
0.001
1.50max
1.50max
29.00-36.00
63.00-67.00
1.50max
SA-1892
196.00-201.00
197.00-202.00
0.60
66.0-70.0
2.0
0.3
60.0
0.20
0.001
-
-
8.00max
92.00-96.00
1.50max
Glycerine is used in the manufacture of nitro-glycerine, alkyd resin and epoxy resin, various preparations, solvents, hygroscopic agents, antifreeze and sweeteners, ointment or suppository for external use, various alkyd resins, polyester resins, glyceryl ether and epoxy resins, lubricants, hygroscopic agents, anti-wrinkle agents for fabrics, diffusing agents and penetrants, hygroscopic agents and solvents used as sweeteners and tobacco agents, cosmetics, tanning, photography, printing, metalworking, electrical materials and rubber, automobile and aircraft fuel, antifreeze for oil field, as plasticizer in new ceramic industry.
产品型号
Product Code
外观
Appearance
气味滋味
Smell Taste
色泽
Color ≤
甘油含量
Glycerine content % ≥
相对密度
Specific Gravity 25/25℃ g/Ml ≥
折光率
Refractive index ℃≥
氯化物含量
Chloride
以Cl计 mg/kg≤
硫酸化灰分
Residue on Lgnition %≤
酸度或碱度
Acidity or alkalinity mmol/100g≤
皂化当量
Saponification mmol/100g≤

砷含量
Arsenic content mg/kg≤
重金属含量
Heavy metal content 以Pb计 mg/kg
脂肪酸和酯
Fatty acids and esters 0.5mol NaOH mL≤
氯化化合物
Chlorinated Compounds
mg/kg≤
gly-995
透明无悬浮物
Transparent without suspended matter
无异味
Odorless
味微甜
Slightly sweet
10.0
99.5
1.2608
1.4732
10.00
0.01
0.064
0.60
1.5
5
1.00
30
Hydrogenated oil is mainly used in water treatment chemicals, paper chemicals, leather chemicals, oil field chemicals, bioengineering chemicals, special chemicals for daily chemical products, chemical ceramic fibers and other special fibers and high-functional chemical products, and manufacture of special chemical products for various other purposes.
产品型号
Product Code
性状
Product Character
酸值
Acid Value mgKOH/g≤
碘值
Iodine Value gI2/100g≤
熔点
Melting Point ℃≥
色泽 Colour (Lovibond 5.25〞,max
水分
Moisture % ≤
脂肪酸组成
Fatty Acid Composition %
黄 Y≤
红 R≤
月桂酸 C12
肉豆蔻酸 C14
硬脂酸 C18
极度氢化油
Hydrogenated Oil
浅黄色固体或熔点以上保温为透明浅黄色液体

Light yellow solid or transparent light yellow liquid when insulated above the melting point
1.00
0.50
58.0
15.0
1.8
0.20
≤ 2.00
≥36.00